Hi Friends~~~~
My daughter
Kim (Crafts By Kim)
and I are doing our annual craft bazaars this weekend and I made some fun festive gifties :)) I am going to surprise Kim with this
Beary Big Hugs
Treat on friday so hopefully she won't check out my blog before I give it to her~~but knowing her sweetness she will act extremely surprised no matter if she knew about it or not :D Love that Girl!!!!
BnW
is having a
Trick Me or Treat Me
Challenge~~~ Mine is a
Treat Me!
!! Yum Yum :D
MDUC #70 challenge
is Halloween Inspired ~~ I don't have a magnolia stamp but I did use the Magnolia doohickey dies to create the pumpkin stem, leaves and vines as well as embellish the candy bar!!
ATS Third Magnolia Challenge
~~ Fall with a fold -- all the pumpkins are folded in half :)
I just had to use this sweet image cuz it so reminds me of Miss Kim when she was little!! Boo hoo I miss those days :)
BnW Beary Big Hug
s is colored with copics. Diamond glaze on bear's nose, heart and little girls shoes for shine.
Stickles on hairband, ribbon and bear's bowtie.
Inked edges with TH Spiced Marmalade.
Used Script and swirls CB folders to texturize pumpkins then sponged with TH vintage photo and tea dye ink on scalloped edges before assembling.
The stem is a doohickey flower cut apart and glitterized with stickles.
The leaves and flourishes are also my new doohickey dies~~LOVE THESE BABIES!!!!
On the wee baby pumpkie the leaves were an EK Success corner punch~~Isn't it just darling??
This candy bar was embellished using the sketch from
Pixie Cottage #43
~~altered just alittle :D
Hope you enjoyed viewing as much as I know Kim will enjoy the Chocolat!!!!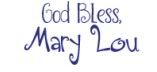 Appreciate your visit! You have truly brightened my day!!