2010 SUMMER CHA
Hello Everyone~~ Summer CHA in Chicago was absolutely Unforgetable!!!!! When we walked into the Donald E Stephens Convention Center I had to stop and tell myself to breathe--LOL The room seemed unending ~~friendly people everywhere, unimagineable excitement and every crafting item or gadget you could possibly imagine and MORE!! I have to thank my dear daughter
Kim~Crafts By Kim
for this magical opportunity~~~SO THANK YOU KIM!!!
Here we are about to enter!!!!!
Here we are at the Super Show with Colleen --The Viva Decor Diva :)) She is such a genuine and grateful person~~Love you Colleen! Boy oh boy do we love her products!!!
**************************************************
SWEET BABY GIRL CARD
Jennifer Meyer--owner of Stamps and Smiles
had opened her home to us for the week. What an amazing family they are--Thanks Jennifer--Her and her families love and kindness was beyond extreme!!
So yesterday I made time to craft with a few of my new fun things from CHA--just like christmas :)
Sweet Baby Girl Card! Starting with a few close ups~~~
Isn't this just the cutest!!
Colored with copics. Used sky blue shimmerz on moon and sparkle ATYou Spica on stars and jammies:)
Added Marvy Liquid applique to cloud. Punched around image and matting with MS traditional eyelet corner punch. Popped image up with foam tape, added gold star button, inked edges with TH spun sugar ink and finished with Viva Decor Rose paper pen sprinkled with glamour dust.
Papers are Basic Grey Sugar Rush, SU cardstock and Gingham Paper found
HERE
.
Sentiment "hello baby" is SU Teeny Tiny Wishes.
Swirls were stamped with versamark--embossed with gold powder and fancied with Viva Decor Rose Paper Pen and glamour dust :)
The inside: top portion
"Small Wonder" is a SU Whimsical Words sentiment stamped on a Whipper Snapper tag which was stamped with versamark--embossed with gold powder and cut out. Embellished tag and eyelet lace on gingham paper with Viva Rose Pen again~~I like the Viva Pens!!!
Close up of tag and sentiment
Now The Inside: bottom or message portion:
Message area is bordered with Blitz Sequins stickles.
Lower border was stamped with a Whipper Snapper heart border stamp again with versamark and gold embossing powder and fancied with Viva Pen ;o) Yum yum!!
Challenges I would like to enter: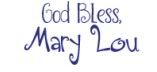 Appreciate your visit and your comments brighten my day!